Virtual Places
Creating a tailored virtual reality experience for older people.
I worked on the development, procurement and marketing of a new virtual reality project aimed at tackling social isolation and improving mental wellbeing. Dubbed Virtual Places, the initiative was created from scratch in a little over six weeks and rolled out as part of Get Online Week in October 2019. The project won Community Focused Product/Service of the Year at the 2020 National TPAS Awards.
Virtual plansanity
I was approached by Derwent Living's community engagement manager back in August 2019 to look at how the business could create a cost-effective virtual reality programme. The project brief called for a scalable initiative for older customers at retirement living schemes, with particular focus on improving mental wellness and reducing the isolation that can come from living on your own.
I agreed to help out immediately! Projects like this don't come along all that often and the chance to pilot new and upcoming virtual reality was one that would be hard to pass.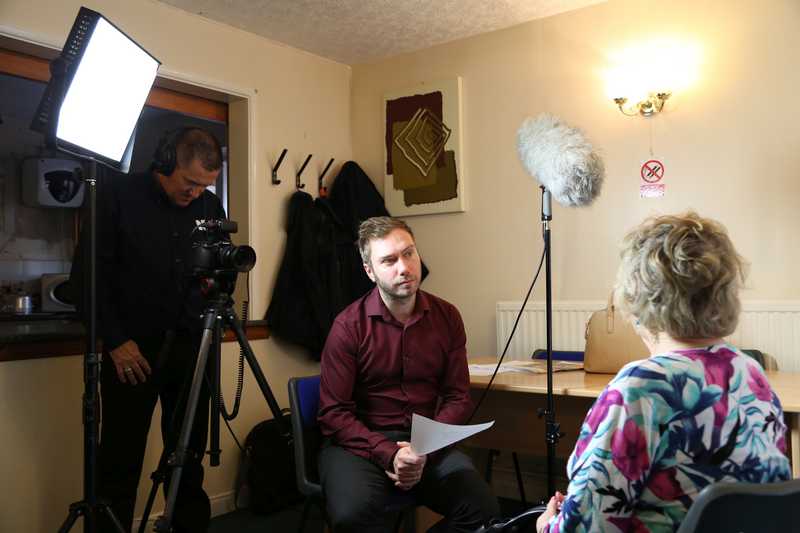 Go go gadget headsets
Initially I volunteered to source the technology and help identify the apps and experiences which would form the backbone of the new project. Earlier in the year we'd received a demo of smartphone VR, but no-one attending the meeting was particularly impressed with the fidelity of the images or the limited app ecosystem available. As a gateway into the technology smartphones can be useful - especially when paired with Google Cardboard or a suitably comfortable headset - but as a fully fledged experience, it's just not immersive enough.
What was good with mobile phone solutions is the untethered nature of the technology. I was aware that Facebook acquisition Oculus had recently brought out consumer grade headsets in the Go and the Quest, so began looking into if and how we could use devices like this.
After much deliberating we went ahead and ordered six Oculus Go headsets. As the user experience was likely to be based on content consumption rather than physical interaction, we decided the additional cost of the Quest, HTC VIve or Oculus stablemate Rift would not have been worth it, and opted for the £200 lower-end models instead. Making that saving would allow additional apps, mobile wifi and carrying cases and bags to brought with the rest of the grant instead.
Creating a virtual menu
When the headsets arrived we set about learning the operating system and understanding what apps and media worked best. The first thing we found is that within the app ecosystem there is a wild disparity in quality. For every app like Art Plunge, Immerse, or Wander, there are ten that look like console ports from the mid 90s. Coming up with an effective choice of experiences to offer people took time, but we did eventually settle on four or five stellar apps which gave a varied and full demonstration of the technology.
Once we'd come up with a programme we felt worked, we tested it out on a number of (semi-willing) staff volunteers. Fortunately for us, they loved it!
Wandering in virtual reality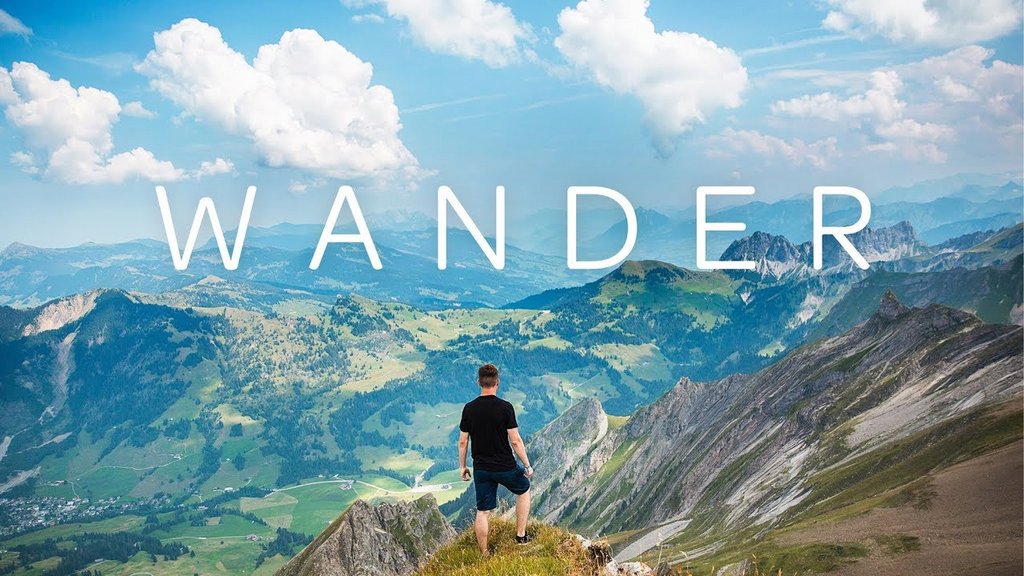 One of the most successful apps we used was a clever implementation of Google Street View called Wander. It's got a great UI and enables people to visit practically anywhere on the planet within a few controller clicks. It also ties seamlessly into 360° photography and Google's user generated photography content, so there is even imagery where Google's own Street View cameras can't get. We found that fairly obscure towns in rural India and Pakistan were covered by 360° user generated photography - simply amazing!
Getting ready for the week
From the very start we'd wanted to launch the project during Get Online Week (14-21 October), and promote the value of connected experiences beyond the browser. To do this effectively we decided to film our first ever session, which took place the week before, and then use the film to support a Virtual Places roadshow, which would tour retirement schemes during Get Online Week.
Stuart Coe at NAV shot and edited the films (one of which you can see above), producing snippets we could share on social media. He also produced a square 'in feed' version of the film for us to use, the first time we'd ever done that.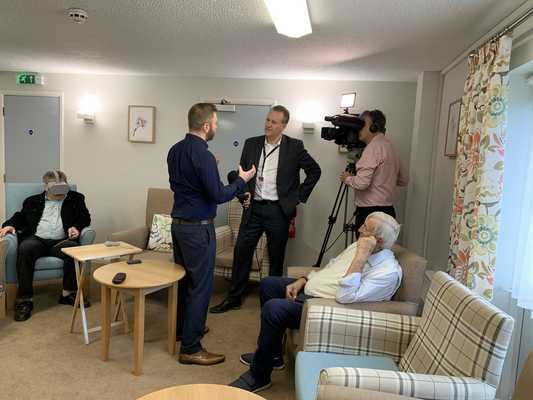 Read all about it
The videos and tweets we published during the week were planned to support the main messages of Get Online Week, as well as extol the virtues of the project and the technology. We supported the content with some really nicely shot photography, firstly from local photographer David Hammond (who shot stills during the filming) and then from myself during Get Online Week proper. We also issued press releases locally and to the housing press, and at the end of the week ITV got in touch to say they'd like to film a piece on the project for the Six O'clock News.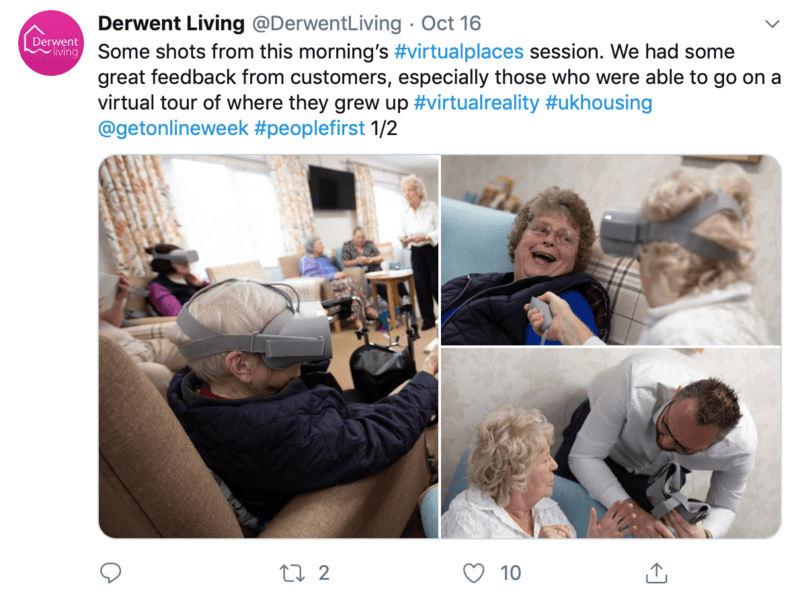 We agreed, and organised a special session the very next morning featuring customers at a scheme in Derby. They jumped at the chance to be on TV, and were amazing as reporter Phil Brewster chatted to them on camera. I even got the chance to be interviewed, and focused on how the technology was helping to generate conversations and build relationships among residents when the headsets came off. It's not often I get to do media myself (I'm normally pacing back and forth off camera) but I have to say I thoroughly enjoyed it and was pleased to be part of the piece.
Fit for the future
Since the project launched it has attracted significant attention from other businesses inside and outside the Places for People Group. Over the next few months the Virtual Places team has been asked to visit housing and specialist care providers to showcase the technology and demonstrate the value of virtual reality to different customers. I know everyone is really looking forward to it and you can see how it all goes on Twitter by following me or the hash tag #virtualplaces.
There's also the original announcement article on the Derwent Living website to read too.