The Meet @Bustler Market
Like a conference, but at the same time not.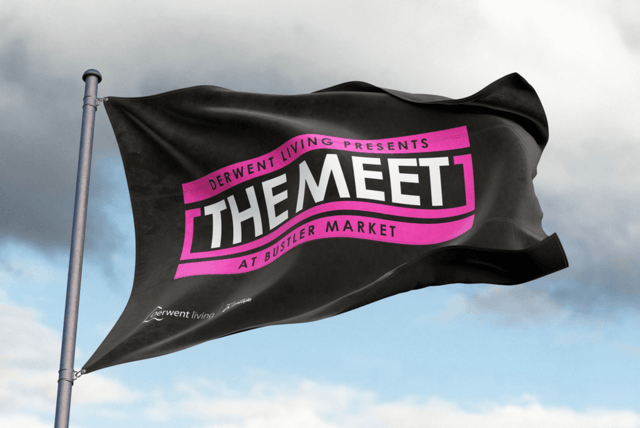 With larger-scale customer engagement events back on the agenda in 2019, The Meet at Bustler Market was an opportunity to deliver a customer conference with a difference.
The brief wasn't tight, so we spitballed ideas and eventually came up with the concept of a festival of involvement. Thinking back, I'd played a fair amount of Forza Horizon 4 in the weeks leading up to our brainstorming sessions, so developer Turn 10 probably deserves a bit of credit for the idea.
Location, location, location
Over the autumn and winter a few of us in the planning team had been to a new street food venue in Derby called Bustler Market. Their USP was simple; hire an industrial unit once a month and fill it with award-winning street food vendors from across the region. The atmosphere of those events, coupled with the draw of amazing street food, would be perfect for our festival. So we made a few calls and were lucky enough to become one of their first corporate bookings.
Next steps
With the location sorted we needed to begin thinking about the consultation methods we'd employ, the outcomes we wanted and what the event would look like. As the venue lent itself to informal conversations, we used that as a starting point in our planning sessions. Bustler Market furnishes its space with oil barrel tables and sofas crafted from palettes, so it seemed a good idea to repurpose these into conference stands.
With limited space available on these barrels and makeshift tables, staff members were asked to undertake consultation and service signposting using iPads and laptops instead of using traditional marketing collateral. This would not only increase awareness of the organisation's digital offer but provide immediate answers to customer enquiries.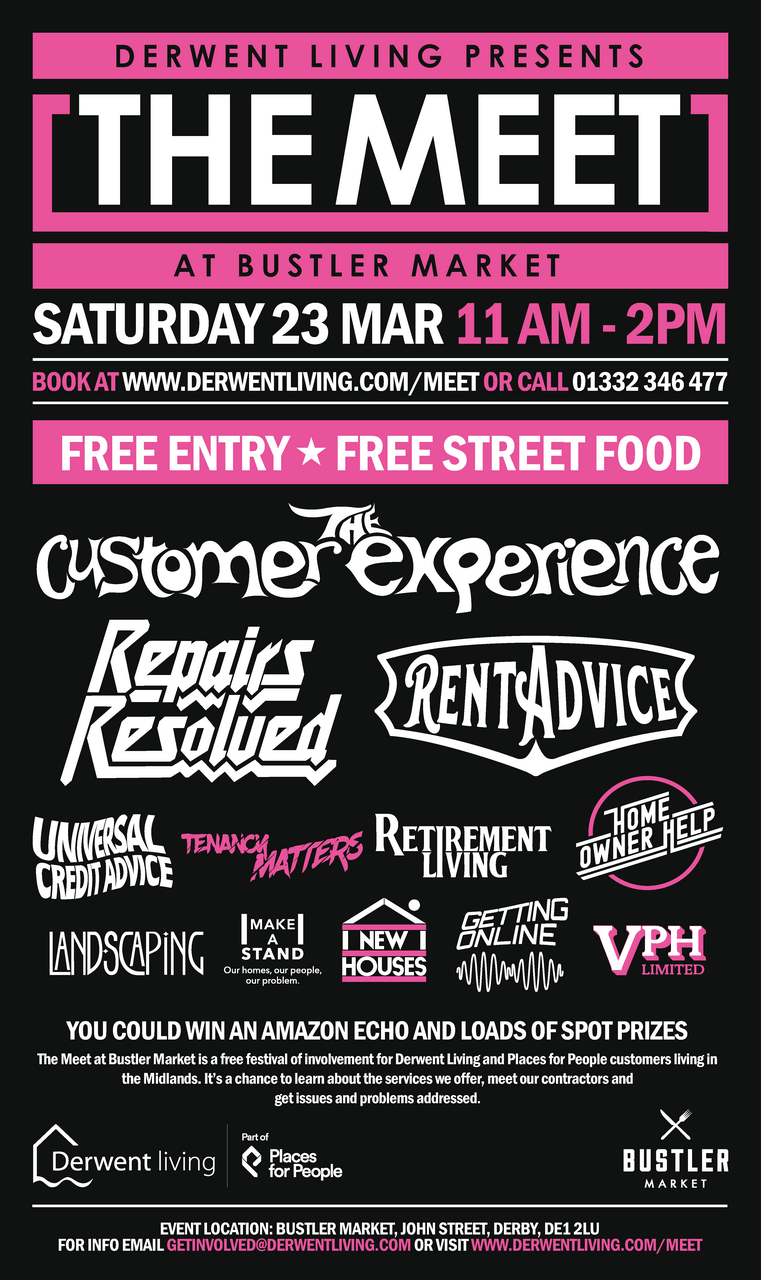 Staff were nervous at the idea initially, but on the day really enjoyed the simplicity of the consultation format.
Look and feel
Once the venue and format had been agreed, we needed to work up appropriate branding which worked for the event space and matched the informal nature of the festival theme. Festivals are only ever as good as the bands that play at them, so we decided to ditch the corporate brand (something that had worked well for previous customer conferences) and develop a 'rock band' inspired aesthetic. Each team of service area attending would be given their own group or band identity, which would then feature on advertising collateral, social media and at the event itself.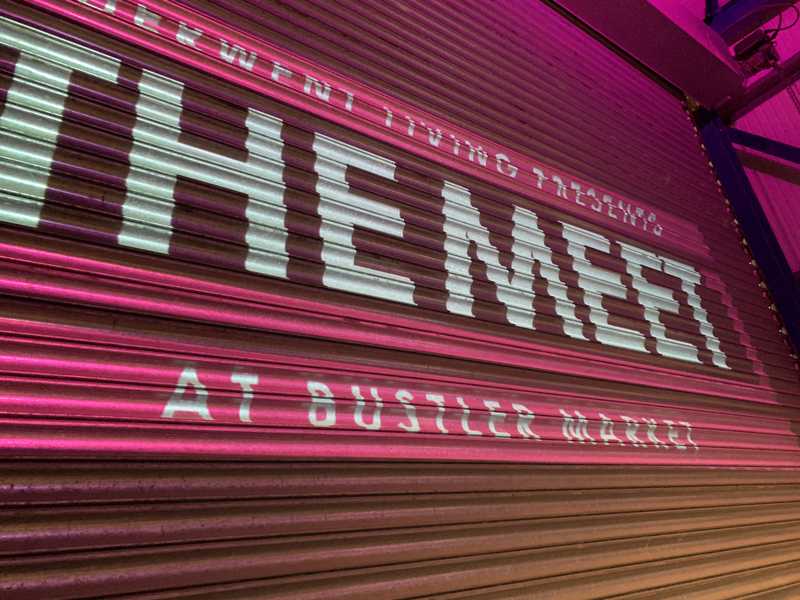 Rich led on the illustration, and as usual I worked with the assets - bringing them together for the final artwork. I also developed The Meet logo, which was inspired by old neon club posters from the 80s and 90s and featured on various bits of collateral including the poster (left). This artwork was expertly re-purposed to become a one page website which was directly editable from the new CMS.
On the day of the event we dressed the venue using branded vinyl banners and brought in huge festival style gazebos. Each stand was given a giant flag and the whole space was washed with pro-grade lighting - matching the colours developed for the event exactly. A massive projected Meet logo adorned a 20 foot high shutter door, completing the look.
Film
As well as handling the lighting and AV requirements, Nottingham-based audio visual specialists NAV shot and cut together a short film for use on Derwent Living's website. I'd worked with NAV before on my first customer conference at Three Valleys Housing back in 2009, and they were great again - producing a fab film (under challenging lighting conditions) which managed to capture the look and feel of the event. You can see it below.
Another view...
Rich has put together an irreverent take on how the planning and design all came together. It's available on the project page of his House of Mabel website. Take a look.