Software campaigns
Various campaign and artwork collateral for IT company Inform Billing.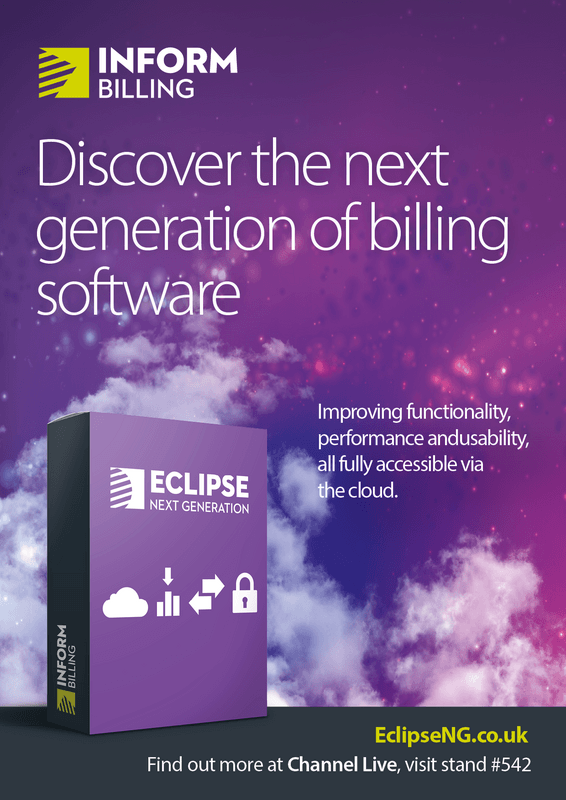 I've been doing various bits of artwork for Derbyshire-based software developer Inform Billing for a couple of years now. They're great to work with and really take the time to listen to and incorporate ideas and suggestions.
Eclipse Next Generation
The first project I worked on in 2017 was creative for Inform's new integrated billing platform Eclipse Next Generation. With billing software not being the sexiest to look at there wasn't a hugely strong visual hook, so I pitched the idea of returning to good ol' fashioned box art instead.
Creating a physical product (in artwork at least) made the launch feel more tangible (like it did in the 90s!) and give the adverts and associated collateral something to be framed around.
Inform Billing's secondary purple palette aligned well to a nebula-like cloud formation which you see in the design opposite, and next generation screamed of Picard et al - so it all came together relatively quickly.
Knowledge is power
In summer 2018, I was once again commissioned to craft collateral to support the developer's products during 'conference season'. With new entrants to the market starting to snap up business, the team wanted to fall back on their experience and established billing platform to differentiate themselves from the new kids on the block.
Following a bit of back and forth with the marketing guys there, I hit upon the 'knowledge is power' concept, which played to their industry expertise and feature-rich product.
I developed online and print ads (below) which supported the messaging, and later revisited the theme with additional artwork and collateral design.