DLB brand development
Building a brand identity for a local building consultancy firm.
Developing a brand identity from scratch for Derby-based construction consultancy DLB was a great opportunity to help shape the look and feel of MD Duncan Brown's business from the outset.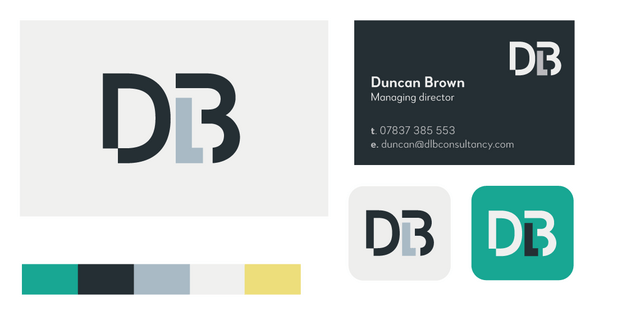 It was also another chance to get creative with typography. I designed a number of concepts for the visual identity, but after a number of iterations developed the final logotype with interlocking letters, which spoke to the technical nature of the startup.
A colour palette and applied designs for social media, stationery and signage were also developed, with all the assets being provided to Duncan's team for use. I also worked with Richard Goodwin to develop a customised Wordpress-based website which would allow news content to be published and potential clients to get in touch.
I also helped with copy-writing and have supported the site and the business with additional signage design and website guidance.