Derwent Living website
Award winning and nationally accredited don't you know.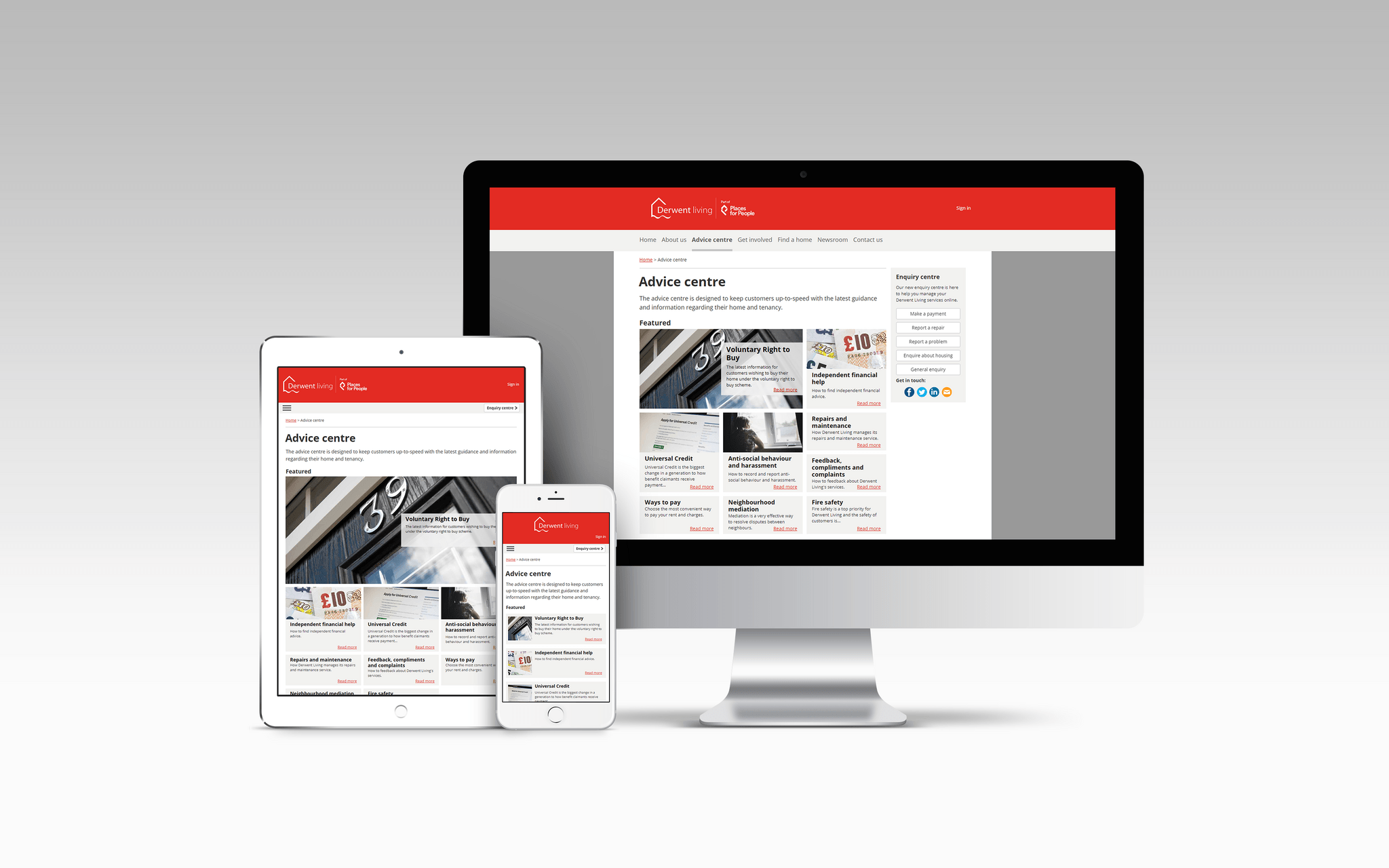 I handled the project management, layout and design, copywriting and rollout for Derwent Living's new website which launched in July 2018. In development for over a year, the site combined six existing websites into one and is arguably the most ambitious project I've helped deliver.
It won a national TPAS award in March 2019, and was awarded a Compliance Plus accreditation by Customer Service Excellence back in autumn 2018.
It features a fully featured application system (see application system project below), property advertising website, customer portal, community site, fully featured traditional website and customer handbook.
I've outlined some technical specifics below which shows the scale of the project.
Specific technical achievements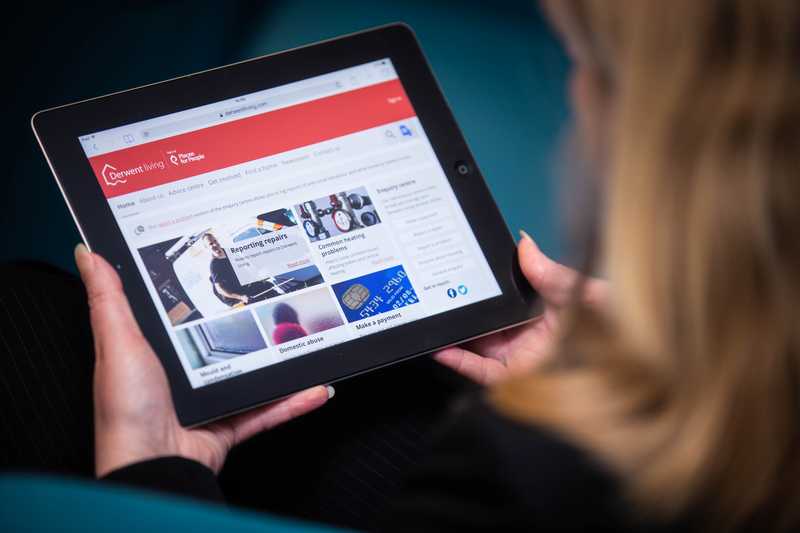 First of its kind contact management integration – custom written form integration provides direct injection from the site into the housing management system. It means faster processing of enquiries, reduces data entry errors, and provides a contact management reference number when enquiries are logged.
Mobile/desktop design – Designed to work well on all smartphone and mobile devices. Because Derwent Living's customer customer base are less likely to be early adopters, the development team have spent time making it work on older devices.
Advice centre – the new site features an entire self-service centre where customers can get their questions answered without having to speak to a customer service agent. I developed and wrote this working with customer facing teams and based on feedback from customers.
Custom design – Developed using customer input to drive design language. Functional to ensure ease of use and ensure it can be used quickly.
Secure – built with the latest encryption and adhering to GDPR guidelines. The development team has even built it without using cookies for normal usage, so people using it are not tracked.
Accessibility – Designed adhering to a11y standards with specific focus on usability and ease of reading, assistive technologies and use of design and colour.
Community engagement – customers can have their say on policies, documents and articles posted to a special community section of the site.
Advanced search – To assist users in finding content, full search has been implemented.
Translation – Customers whose first language isn't English can have the pages automatically translated using a custom implementation of Google translate.
Online application system (first phase)
The first phase of the website project involved developing an online housing application system which hooked into back end systems while combining three other existing websites.
Released in September 2017, with a raft of enhancements delivered by the end of that year, the system allows applicants and nominations from local councils to be processed online – all without the need for old fashioned paper applications.
The project required significant infrastructure and software development. I worked on both the UI/UX design and architecture of the system, working with key members of staff to derive appropriate workflows. Richard Goodwin handled the development, coding a simple and elegant solution which belied the underlying complexity of the build.