Uliving website
Developing an online presence for Uliving.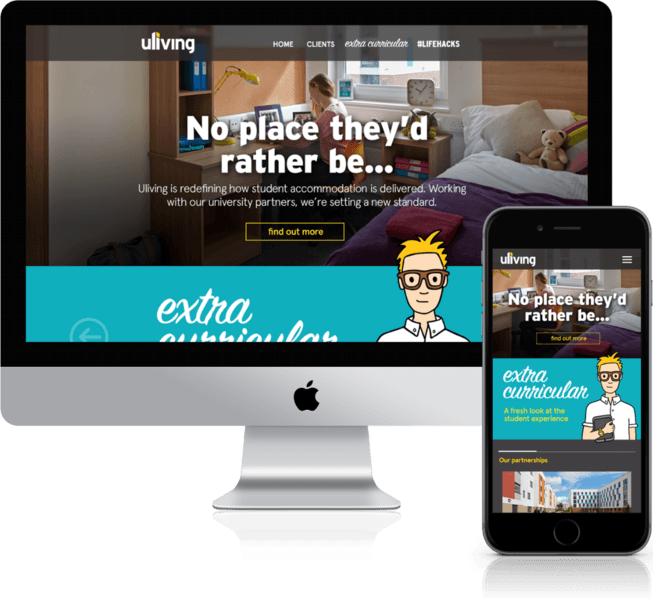 I designed Uliving's new corporate website with long-term collaborator Richard Goodwin handling the codebase and infrastructure. It used huge full screen images and was cleverly hidden inside a custom-developed WordPress template.
Designed to compliment recently created offline collateral for the brand, the site incorporated many clever breakout elements and interactive graphics. It also featured mapping and several svg rendered illustrations.