Derwent Living 50th anniversary
Book. Film. Beer. Events.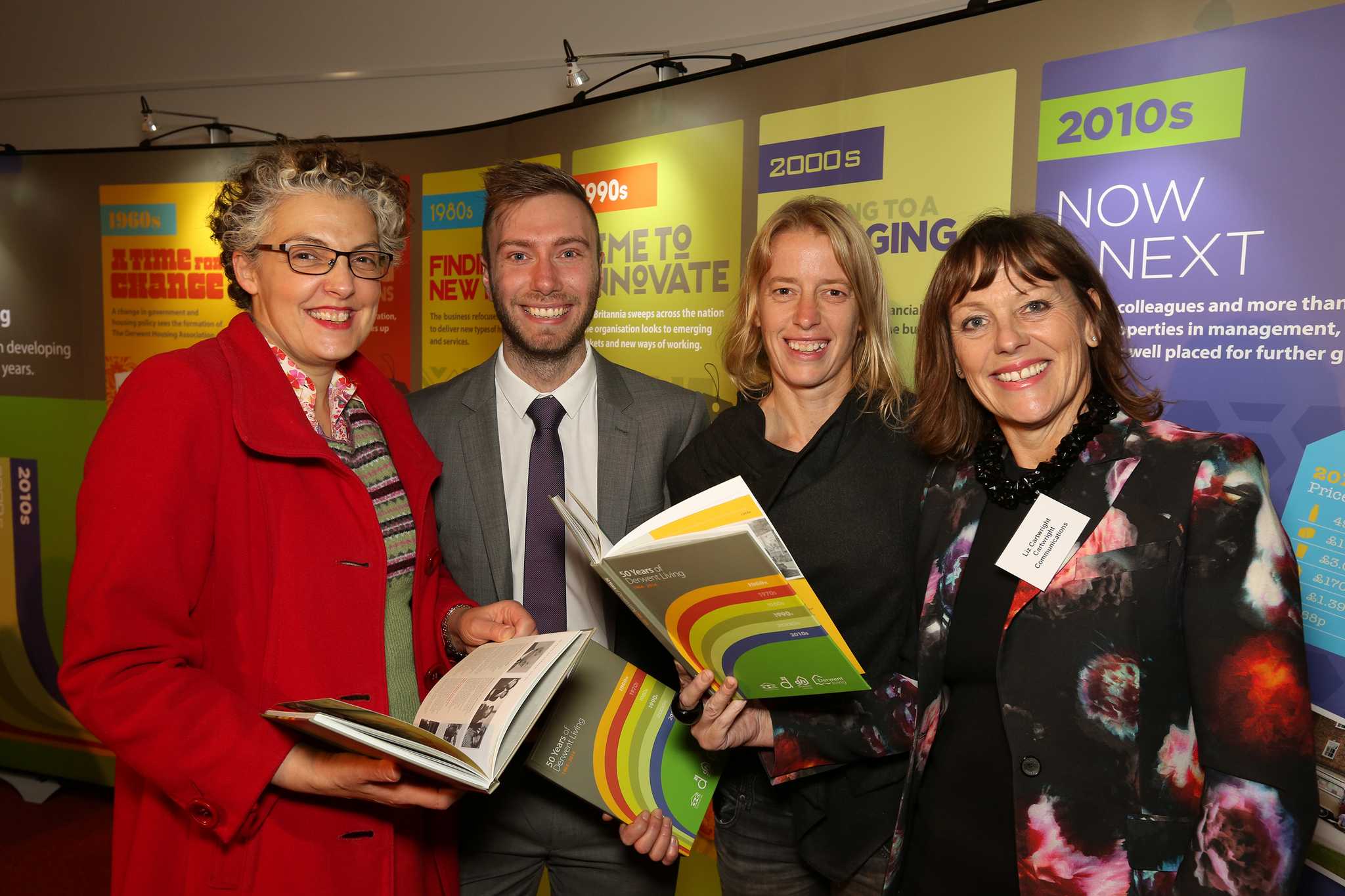 To mark its golden anniversary Derwent Living decided that such a significant landmark needed to be celebrated in a major way.
Birthdays are made special by those they are shared with, so two events were planned: a fun day out for staff and their families, and a more formal corporate event.
We also drew up plans to create a special exhibition website, a commemorative book, and a documentary to chronicle everything from the years leading up to the creation of Derwent Housing Association Ltd. in 1964 right through to the modern day and our plans for the future.
What we didn't know at the start was just how much information about the early years of the company had been lost over the years...
Telling the story
Adventures among the archives
Initially we didn't know what we'd be able to find out about the very early days of the organisation. Almost all of the very early history had been lost during office moves apart from legal documents. Changes to teams meant other historical literature and photographs had been destroyed or misplaced.
Talking to former Derwent Living colleagues we were able to fully trace the history back to around 1979, but there were 15 years where there was lots of information to find. We wanted to go all the way back to 1964, and beyond - in the years leading up to the formation of the organisation.
Information on the Internet was very limited. Fortunately, the local studies library, next door to the former Derwent Housing Society offices on Iron Gate, is a hidden gem - run by people who genuinely care about the work that they are doing and the stories they are preserving. Without that archive, much of the Derwent Living story would have been lost forever. Anyone who has an interest in local history should definitely have a look.
The real eureka moment came when we discovered an article about the formation of the association, covering the reasons why it had been created, the hopes of the founding members and how the business would operate on a day-to-day basis in the future. Using the names from there opened other avenues of investigation. An appeal that went out in the local media, including a live radio interview with myself and Andy Potter of BBC Radio Derby.
We were fortunate that Sue Baker, who worked with Thompson and Partners from 1973 and later for Derwent Housing Society saw the appeal and came forward. She helped us check facts and prompted memories, which created yet more leads.
The research project, development of the book, the www.derwentlivingat50.com website, and the documentary took around seven months, with writing, proofing and fact checking taking a further three to four. The project was rewarding, moving, infuriating and exhausting in equal measure, but we were delighted with what we achieved.
Fancy dress and football
Staff celebrations
Never ones to miss out on an opportunity to dress up, festivities began on 22 May (the actual date of the anniversary) with staff dressing up in 1960s outfits and decorating their work areas.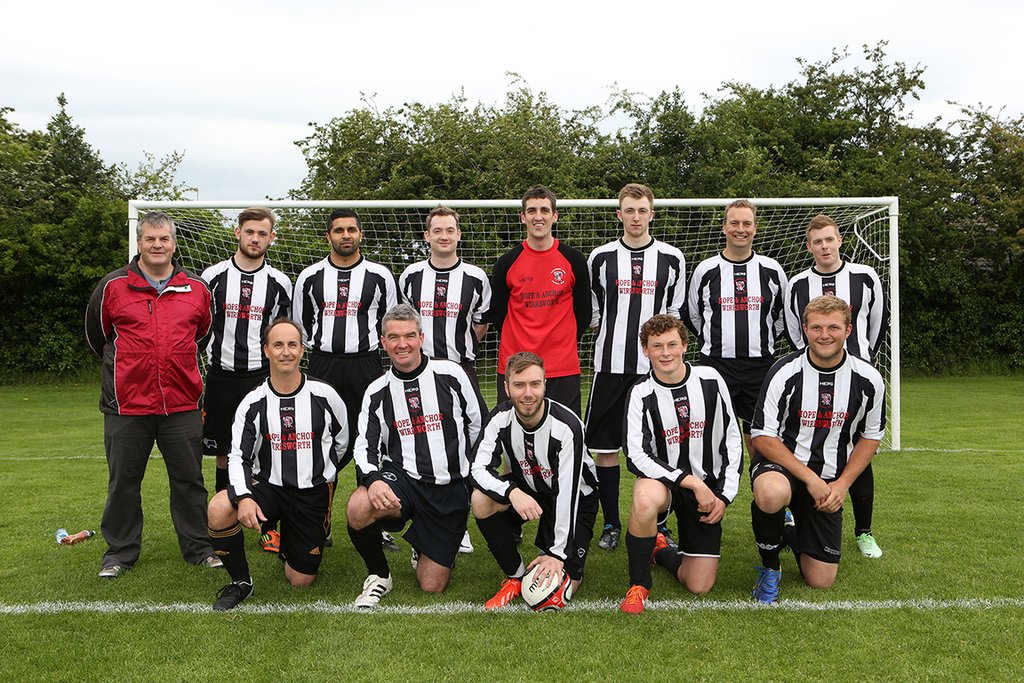 The next day, after work, colleagues took part in a staff celebration. The fun event had something for everyone, and included bouncy castles and face painting for the kids. There was also an 11-a-side football match, which had attracted quite a bit of friendly rivalry and banter in the preceding days. My team lost 1-0 after our goalkeeper inexplicably brought down an opposition player who was heading to the corner flag.
From charity activity undertaken over the two days, a total of over £300 was raised for good causes, the amount was split three ways between the Royal British Legion, Treetops Hospice and Derventio Housing, a housing trust that supports people who are homeless and vulnerable. A £100 lump sum was also donated by Derby-based aero-engine manufacturer Rolls Royce.
Taking it on the road
Anniversary roadshows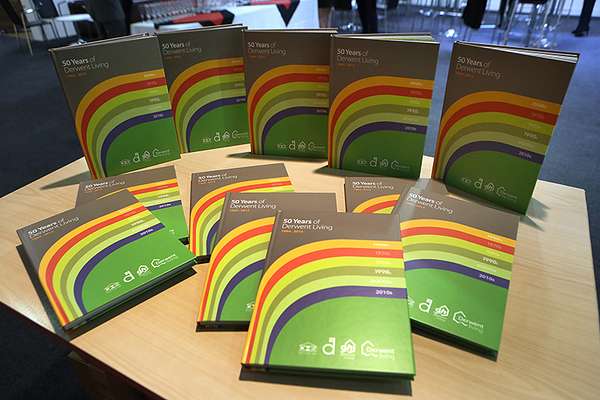 In the final week of July 2014, the resident involvement team went out and about visiting schemes across the Midlands on a special roadshow to celebrate the 50th anniversary year.
They hired a restored classic Volkswagen camper van, driving to various locations across the region; from the oldest property currently owned by Derwent Living, located in Rugby Avenue, Alfreton, to the most recent construction, one of 36 homes at Chewton Street in Eastwood.
The team, all dressed in 1960s gear, were using the VW camper van as a highly visible 'hippie' icon, attracting the attention of customers, then giving out information on how to get more involved with Derwent Living's initiatives and activities, while also relating a brief history of the organisation for anyone interested to learn more.
Opening a new chapter
Creating the commemorative book
To chronicle Derwent Living's remarkable history the team created a special 50th anniversary book, called 50 Years of Derwent Living. It contains a foreword by legendary film director Ken Loach.
The chapters each deal with a decade of political history, and Derwent Living's response to the prevailing conditions of that time.
It was developed with help from Cartwright Communications, who helped us wrangle the research into a more managable form, and RizkMcCay who worked on the design of the book.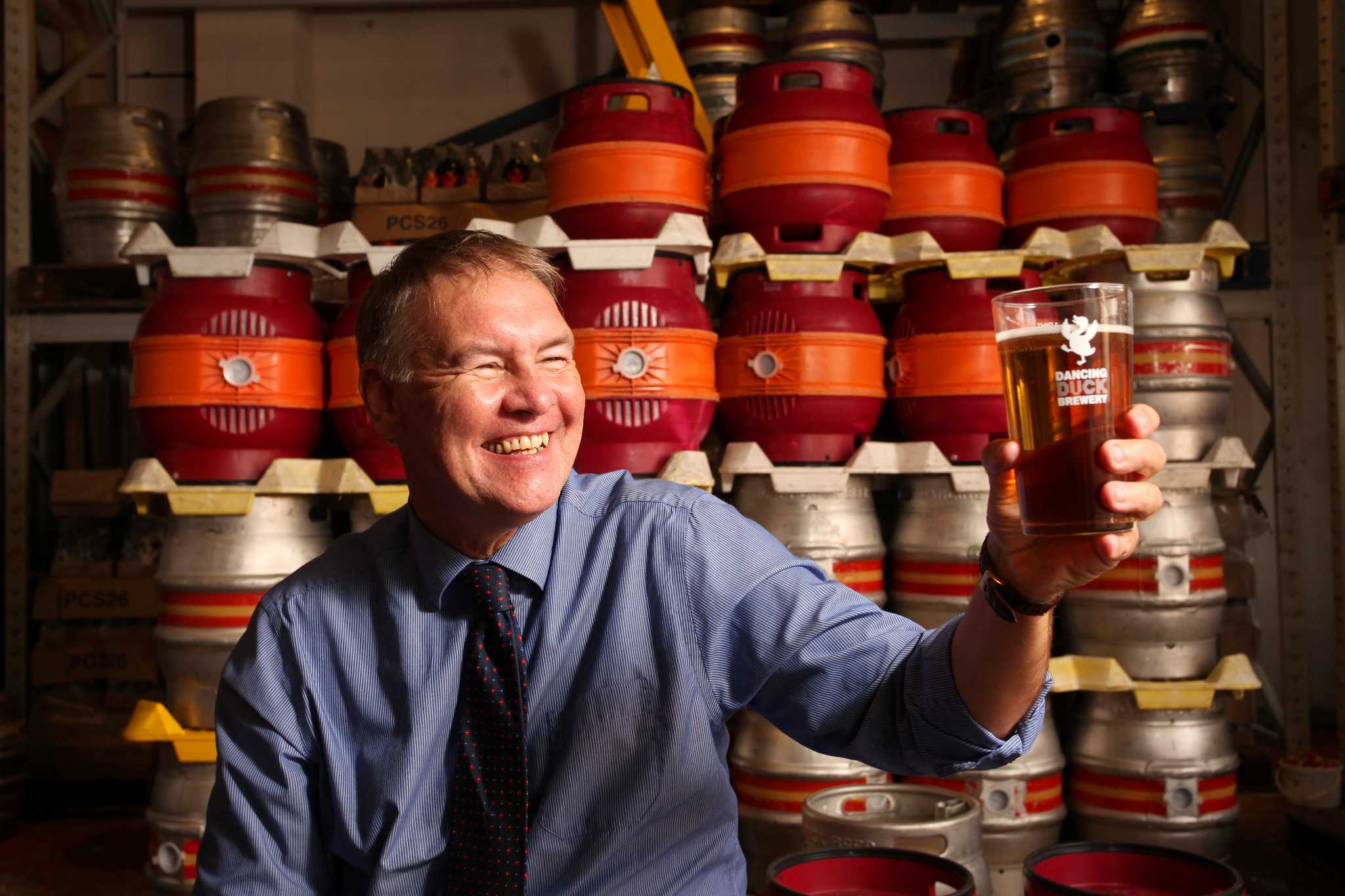 Raising a glass
Derwent 1964 commemorative pale ale
As our chief executive at the time was a bit of a real ale nut, he asked if it was possible to create a beer to mark the anniversary year. Never having created a beer before, I immediately said 'yes of course'.
To get the job done and make sure it wasn't awful, we worked with local brewery Dancing Duck. The brewery's owner, Rachel Matthews, once worked at Derwent Living and she was extremely keen to be involved with the celebrations. After a bit of back forth and product development activity (ahem), we eventually developed an ale worthy of a golden anniversary – Derwent 1964.
The commemorative pale ale was available on draught from mid-October 2014 at a number of Derbyshire pubs including the New Zealand Arms in Derby.
Collection tins placed at these bars raised funds for Derbyshire charity Derventio Housing Trust, which helps provide support for the homeless and vulnerable. The beer proved exceedingly popular, selling out at the Exeter less than a week.
Drinks and a movie
The documentary and the corporate event
After a hectic year - from research to roadshows, books to beer - to cap it all we decided to create a film charting Derwent Living's progress. As if this wasn't hard enough to do well, we also decided to up the stakes and hire a theatre for its premiere.
Skeleton Productions, based in Nottingham, were chosen to bring the film to life. They took to the streets, shooting locations such as Derwent Living's scheme at Cavendish Court in Derby and the company's old office buildings across the city.
On Wednesday October 15th the movie made its debut to 120 ex-board members, long-standing employees, guests and involved residents at the Derby Theatre. This was also the first opportunity to show the book to people, with everyone in attendance receiving a copy.
Next day a series of showings were held for colleagues so that everyone had a chance to see it, and to get their copy of the book.